Sankalp Poojan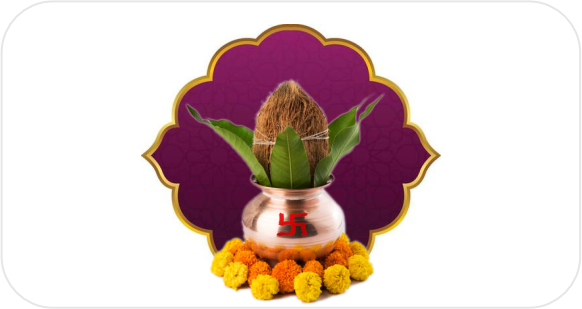 Live Sankalp Poojan before starting Garbh Sanskar
In Vaidic Indian tradition, every auspicious work starts with Sankalp poojan. At Krishna Coming, Vaidic Sankalp poojan is done live under the guidance of our Vaidic Brahmin. Through Sankalp Poojan, you pray to God, the Navagrahas and the Nakshatras to give strength and determination to carry this pregnancy for the whole term and to bless you and your child with the divine qualities of wisdom, health and positivity.
Within 24 hours of subscribing to Krishna Coming Garbh Sanskar, our representative will get in touch with you to inform you about the samagri required for poojan. Soon after that, we'll schedule a one-to-one live Sankalp Poojan for you as per your convenience on a pre-decided Sankalp muhurat. Both the husband and the wife must be present in this Sankalp poojan. After the poojan, you can begin the process of Garbh Sanskar as per the Krishna Coming course.
Punsavan Sanskar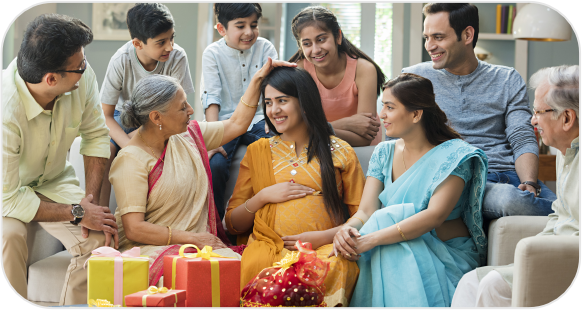 An important sanskar performed during the third month of pregnancy
The first mention of Punsavan Sanskar has been found in Atharva Veda. As per Vaidic tradition, it is the second sanskar of the sixteen sanksars. This sanskar is considered to be one of the most important rites for human life. The vaidic brahman group at Krishna Coming perform this sanskar during the third month of pregnancy as this is when the baby's nervous system starts developing.
The purpose of this sanskar is to give mental strength, superior intelligence and sanskar to the unborn child. Moreover, this (ritual) sanskar is also intended to encourage the family to make every effort possible to provide a positive environment for the pregnant lady. If, for some reason, this sanskar could not be performed in the third month of pregnancy, then it should be performed during the seventh month.